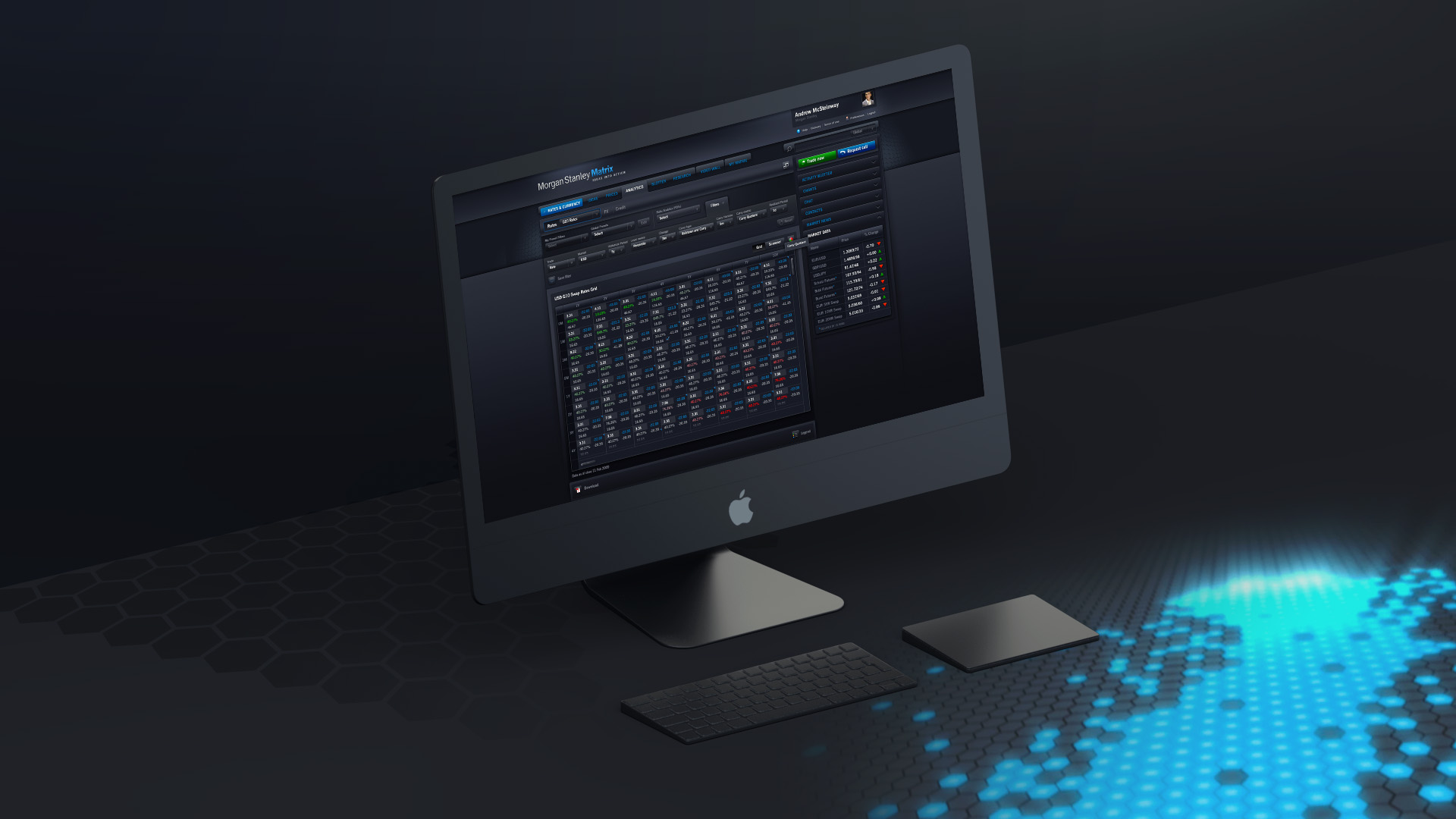 MS Matrix
Task
Design the data visualisation and charting tool consistent with the platform
Strategy

UI Strategy

Design

UI/UX Design, Art Direction

Client

Morgan Stanley

Consultancy

Adobe Consulting
Open Project
Challenge
The Bank was looking for the next 'game changer' in the technology space of Investment Banking.
Morgan Stanley wanted to improve and change the way their organisation worked and communicated. They wanted to develop a single dealer platform that would improve and speed up information delivery and communication and decommission the many legacy systems within the organisation.
I was one of the early team members that worked on the project prior to launch and the early releases. My role was provide a solution that a user could use to visually present financial instruments and models that would help them understand the market and make better financial decisions.
The UX process was integrated within a
3D development methodology:
Discover, Define & Deliver
A each stage there was a deliverable produced by a member of design team such as UI/UX Designer such as myself and an Information Architect.
Ongoing workshops and interviews we conducted with Traders, Salespersons and Research Analysts and produced a 'Discovery Report' on our findings and recommendations'.
Working with business analysts, key stakeholders and technologist we (the design team) worked to produce a design solution that was efficient and cost effective.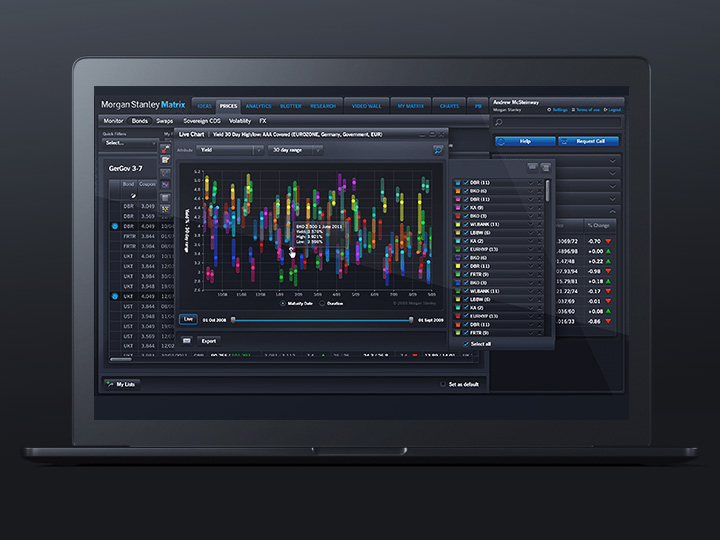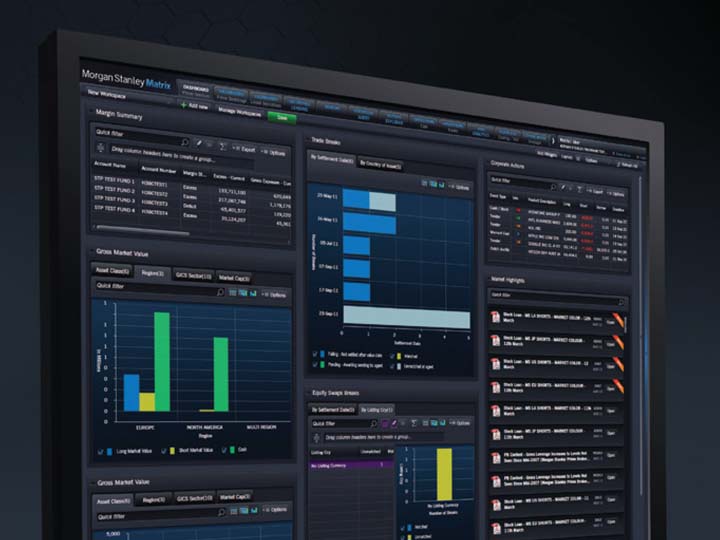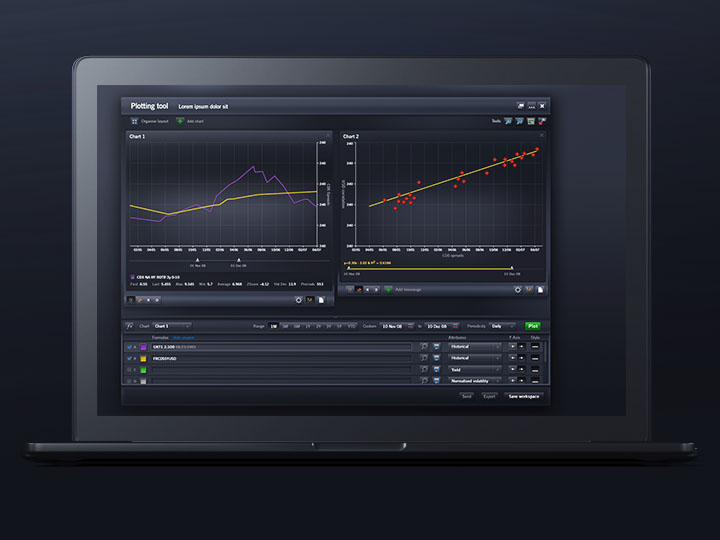 The result was a rich modern interface that made financial instruments easy to access and manipulate the data. This was integrated with platform whereby the user could easily store and publish their visualisation models to publications they were curating or Trade Commentary. This provided a real-time benefit to other colleagues of the bank where the speed of digestion on information for the decision making process is pivotal.
Morgan Stanley Matrix, has been known as one of the largest undertakings of a Rich Internet Application using the Adobe® Flash® Platform. I was fortunate enough to be part of a small but talented User Experience (UX) team that helped define and provide a visually rich and engaging experience for this trading platform.
Awards & honors
This achievement in the RIA space and was a nominee in the Adobe Max Awards in 2009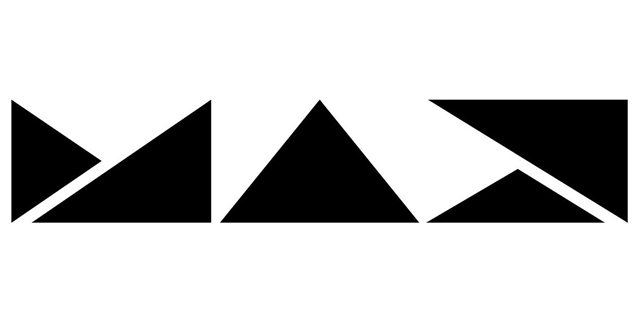 Finalist
Enterprise Productivity