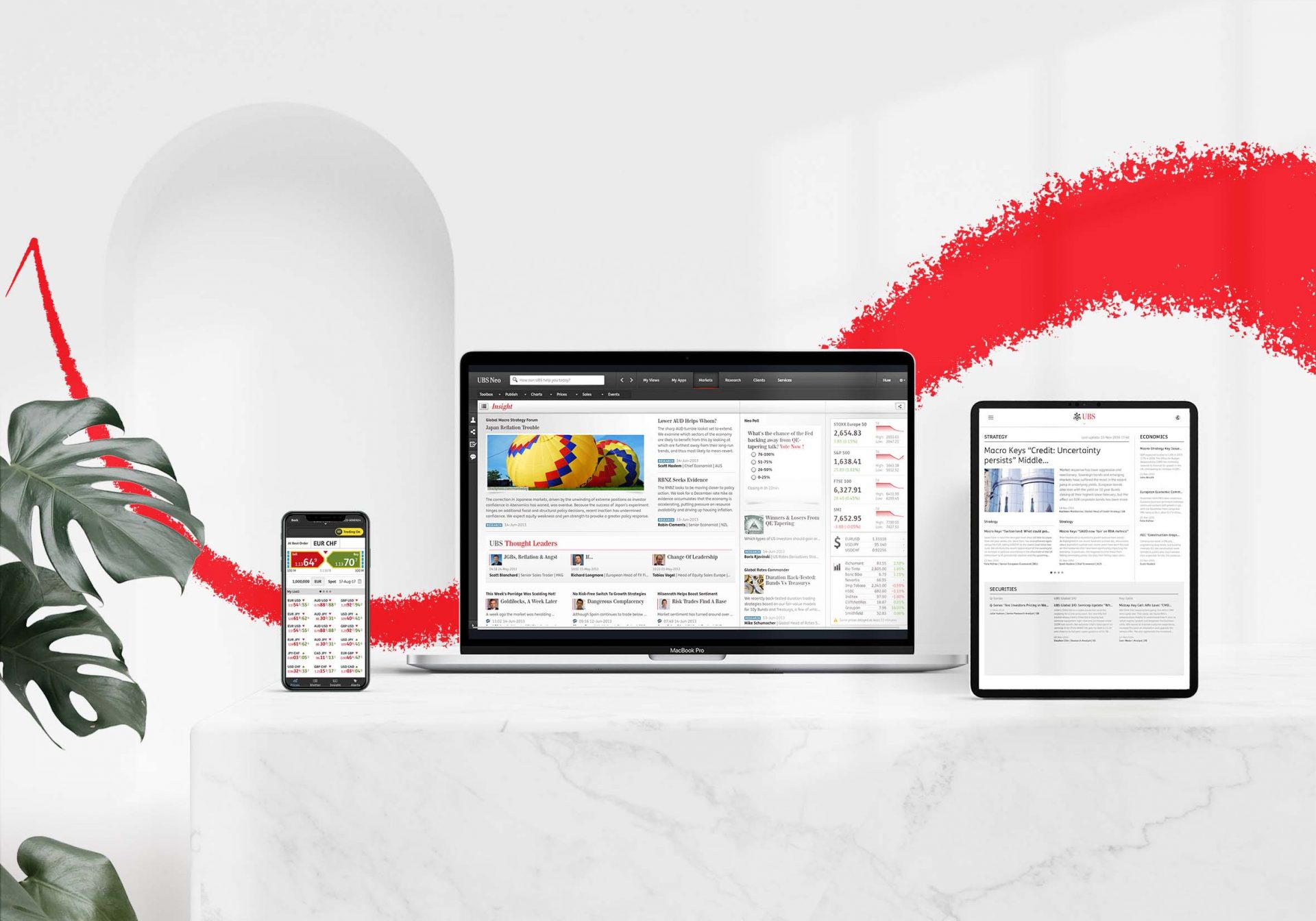 UBS Neo
Task
Design the Bank's next-generation platform that not engages institutional clients across the trade lifecycle but across multiple asset classes
Strategy

Brand, UX Strategy

Design

UI/UX Design, Art Direction

Client

UBS
Open Project
Challenge
Design a next-gen Tier 1 trading platform
It's an ambitious goal to deliver a singularly consistent and intuitive experience to a diverse set of clients and staff across geographies, functions, products and services.
It's even more ambitious to strive to make that experience 'personalisable' so that it lives up to the firm's commitment to being genuinely client-centric.
~ Extract via RMA Consulting (a NTT Data company)
Unified Design Language & Patterns
Consistency across multi-asset classes
Our solution was digital cross-asset investment banking platform for institutional investors which integrates UBS's global capabilities and experts into one place. That means no more silos. No more multiple platforms and login credentials. Just one easy, intuitive way to navigate and get the most out of your relationship with UBS.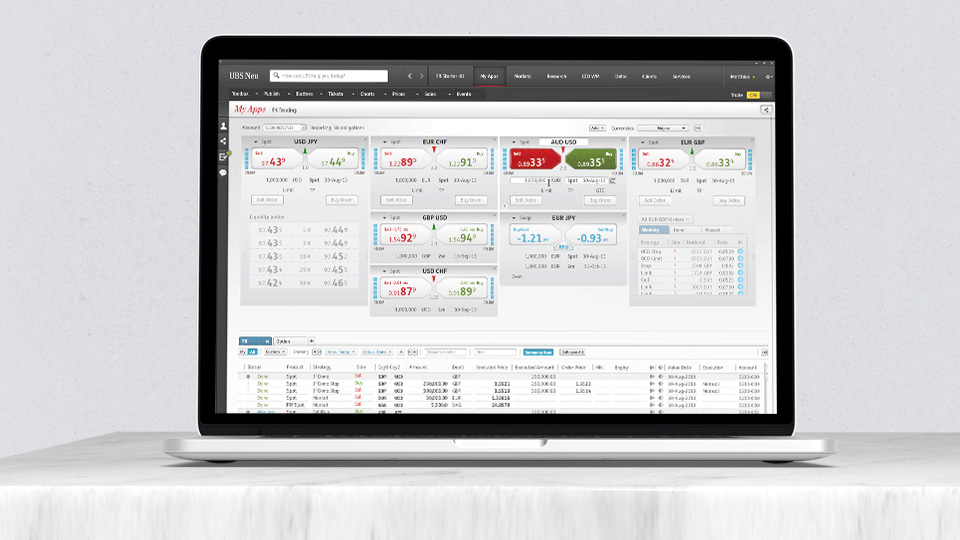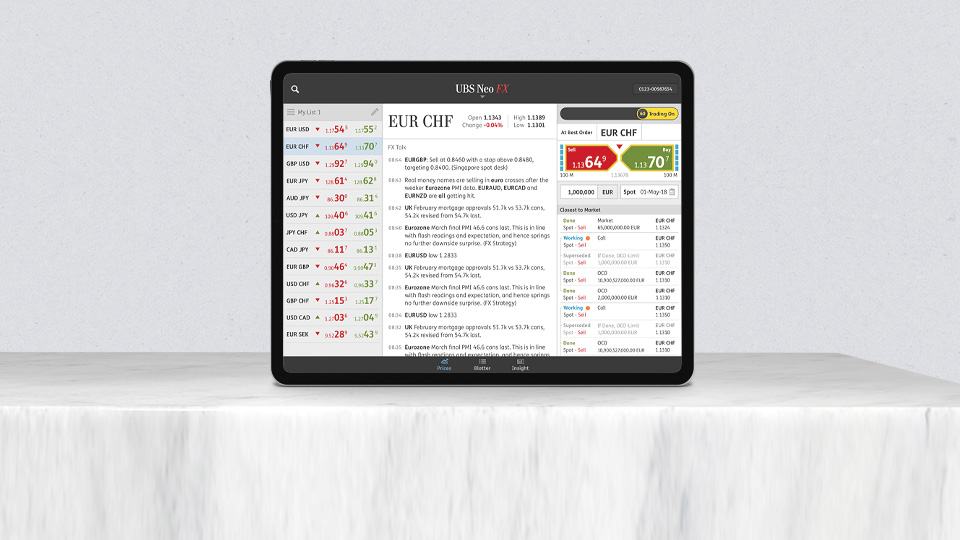 As Lead Product Design Manager I managed a small team of product designers and ultimately responsible for ensuring consistency across the product and experience for the platform. This was achieved by conducting several 'design surgeries' to allow the team of product designers to share ideas and work which allowed for improved transparency. The result was increased collaboration and consistency, a reduction in duplication of work and design debt.
As Lead Product Designer for Trade Execution, my role was to ensure the trading experience was consistent across various asset classes. Teamed with another Information Architect we worked closely with related stakeholders to develop consistent behaviour in the platform across what that had previously been siloed products in the Bank. We managed to develop UI and interaction design patterns that work across Foreign Exchange, Rates, Credit, Cash Equities & Derivatives divisions which wasn't an easy feat.
Awards & honors
Since its launch in 2013, it has been recognised for its usability and cross-product capabilities
Profit & Loss Digital FX Awards
Best Platform, Post Trade Award
2014
Global Capital Derivatives Awards
Best Cross Asset Trading Initiative
2014
Risk Awards
OTC Platform of the Year
2015
Global Capital Derivatives Awards
Electronic Platform of the Year
2015
Profit & Loss Readers Choice Awards